Nearly a month after Día de los Reyes, Día de la Candelaria is now the next much anticipated celebration for millions in Mexico and Central America. Día de los Reyes is a celebration that takes place on January 6th, however the party continues into February, particularly landing on February 2nd. Traditionally, Día de la Candelaria, otherwise known as Candlemas in English, is the celebration of Our Lady of Candelaria.
Officially, the date of February 2nd marks the presentation of Jesus' first entrance into the Temple of Jerusalem 40 days after Christmas. It's also important to note that February 2nd marks the halfway point between the Winter Solstice and the Spring Equinox, better known as Groundhog Day here in the United States. The gathering for Día de la Candelaria usually involves close family and friends attending mass and then spending time at home together and indulging in tamales which are prepared by the recipient of "el nino" from Día de los Reyes. Larger fiestas can be found all throughout Central America, some of which can even include bullfights or city wide fiestas.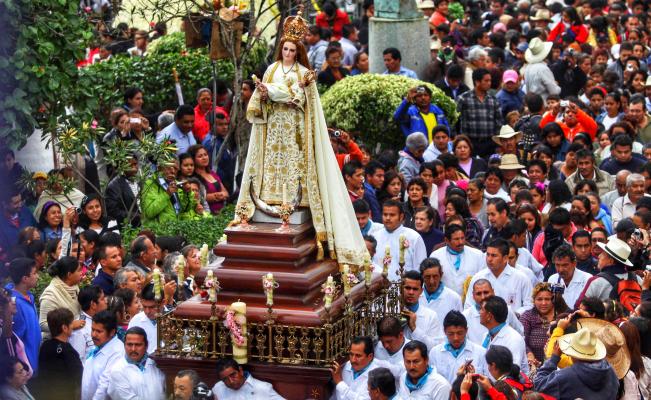 We encourage you to indulge in your very own celebration of Día de la Candelaria by learning to make a traditional tamale recipe! Cooking tamales can be a fun family event. There are several steps involved so having help is highly suggested. Many times, it's common to make several dozen tamales at a time and freeze the leftovers. Tamales last up to 6 months in the freezer and make for a perfect grab and go meal! For the best preparation, we suggest watching this video tutorial from Allrecipes, or check out step by step instructions for an authentic recipe from Mexico in my Kitchen.
Insider Tip: Get creative when choosing your ingredients, Tamales turn out the best when they're made to your personal preferences.